There is a cartoon that circulates annually this time of year. With a picture of a young boy at the table and hands in prayer position and a set of dog tags in the opposite corner, the cloud reads, "Thanksgiving is a day we take pause to give thanks for the things that we have. Memorial Day is the day we set aside to give thanks to those who fought for the things we have."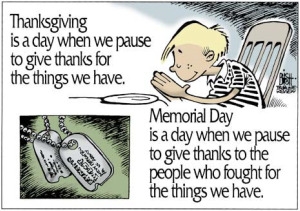 It is an appropriate time to look forward toward future members of the Armed Services. Following the repeal of the ground combat exclusion policy in 2013, three years of the Women in Service Review, 15 years and 250,000 servicewomen on the front lines in Afghanistan and Iraq, Secretary of Defense Ash Carter, in December 2015, announced that all positions, military occupational specialties, and units would be open to any member of the armed services that could meet the standards. No exceptions.
With gender-neutral occupational standards established, the best-qualified service members operating in the right positions will not only maximize their individual potential, but also optimize the total fighting force of our Nation.
Following Sec. Carter's historic decision, the Joint Chiefs of Staff voiced their support for including women in the Select Service. Yet our lawmakers, the ones who took the very same oath as our military members "to support and defend the Constitution" are now dodging the issue.
Many in Congress continue to deny women the opportunity to share in the equal responsibility for National Defense. Some Republicans say more study is needed. Are lawmakers trying to avoid a vote on providing for the common defense?
Read the full op-ed in the Salt Lake Tribune, May 29, 2016.