Please forgive me for a little shameless self-promotion, but there are few things authors enjoy more than provocative reviews from other award-winning authors and notable lawyers.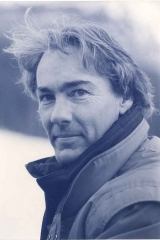 Like most authors, Jack Woodville London loves books. After appreciating the many reviews that ran for his first release, French Letters: Virginia's War, Jack decided to pay it forward and keep his readers informed of the best new military and historical books hitting the market.

I thought you might enjoy reading Jack's review of Porcelain on Steel: Women of West Point's Long Gray Line dated Nov. 15, 2011.

Jack Woodville London's French Letters series has been praised for its meticulous historical research and ability to capture the language, attitudes, and moral culture of their setting in prose described by reviewers as "beautiful, but not pretentious."French Letters: Engaged in War
is the second volume in the French Letters trilogy.

The companion to French Letters Book One: Virginia's War
it is the story of Will Hastings, an army doctor caught up in the D-Day landings in Normandy and the drive to capture St. Lo, France.