Veterans Day began in 1919 when President Woodrow Wilson designated November 11 as the first commemoration of Armistice Day to remember the end of the "War to End All Wars" and honor those who have served our great Nation in uniform.
As we observe this Veterans Day, the tenth as a Nation at war, please support our service members. Support is an action verb. It means much more than putting a yellow sticker on your car. It means doing something—volunteering at the Veterans Administration hospital in your area, donating to the USO, VFW, IAVA, Wounded Warriors or one of the hundreds of organizations that focus on veterans. It means voting for candidates that actually write legislation that protect veterans' benefits. It also encompasses learning about those who have served and our serving our Nation close to home and on foreign soil.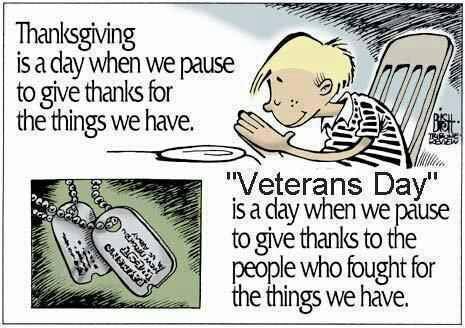 Each year in the days leading up to Veterans Day various essays, poems and reflections circulate in cyberspace, on the radio and are broadcast on television. Below are three poignant pieces to learn about some of our service members past and present.
"In Stone" by Navy Veteran Dennis Lowery
"A Tear in the Desert" by Navy Chaplain Fr. Ron Moses Camarda
"The Nights in Kabul are Beautiful" by Navy Lt. Cmdr Victoria Stattel
"Veterans Day in Kabul" by Army Colonel Rick Wadell
In proclaiming the holiday on November 11, 1919, President Woodrow Wilson said,
"To us in America, the reflections of Armistice Day will be filled with lots of pride in the heroism of those who died in the country's service and with gratitude for the victory, both because of the thing from which it has freed us and because of the opportunity it has given America to show her sympathy with peace and justice in the councils of the nations."