This is the tenth installment in the weekly Honored Role Series.
At age eight, Brenda Sue Fulton entered her first American Legion essay contest defining patriotism as the love of country and willingness to stand up for the freedom of other citizens. She won the contest that year and for the next five.
Her fondness for words and contention continued in high school with the Veterans of Foreign Wars "Voice of Democracy" speech competition, an annual event designed to foster patriotism by encouraging students to voice their opinion on an annual theme. Sue won locally in Jensen Beach, Florida and placed in the southeast regional competition.
In the fall of her senior year in high school, Sue's dad came home from work with the news that West Point was opening its doors to women. Sue remembered going into her in room and shutting the door. When she came out, she announced she would apply to West Point to become an Army officer to protect the freedom of fellow citizens.
West Point cadets develop their intellectual, military, and physical skills in a moral and ethical environment guided by the Cadet Honor Code: "A cadet will not lie, cheat or steal, nor tolerate those who do." The intense, four-year experience challenges the Cadets in every possible way—academically, mentally, physically, spiritually, and militarily. Its holistic curriculum, grounded in the Cadet Honor Code, fosters a commitment to honorable living in which integrity is paramount.
"West Point is tough for everyone, but in different ways. For me it was the physical training." Sue said. Studies at West Point in the late seventies found that a perception of leadership depended most on physical prowess—specifically on one's ability to run long distances and do pull-ups.
As with most of the 119 women who entered West Point's first class to include women, Sue endured some tough treatment from the upper classes. Hostility and resentment on the part of male cadets, who did not believe women should be at that storied Military Academy, were part of daily life. These trailblazers were in nearly everyone's sights.
Unlike their male counterparts, those early women West Pointers were subjected to additional pressures based on both their gender and neophyte status. As Barbara Benton of the Quarterly Journal of Military History observed, "the whole world is not watching every male cadet going into West Point, but the whole world is watching every female. In addition to the very rigorous training they receive, they are in a very public role."
Despite the intensity and scrutiny, each time Sue marched through the sally ports of the Academy's gothic buildings, she felt a sense of pride forging her desire to be part of something greater than herself. Sue credits the ethos of leadership, putting others above self and the honor code as her driving forces. That something, Sue explained, is expressed in the words of Gen. Douglas MacArthur and the principles at the heart of the academy and each graduate: "Duty, Honor, Country. Those three hallowed words reverently dictate what you ought to be, what you can be, what you will be." Those three words define what it means to be an American soldier.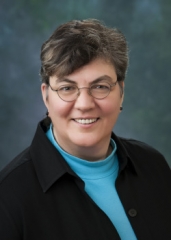 On May 28, 1980, Sue graduated West Point and became an Army officer. The Class of 1980 included 62 women and 913 men. Now a single lieutenant and platoon leader in Germany, Sue began to look inward. "The demands and regimentation of cadet life, along with a perpetual sleep deficit, allows you to avoid introspection," Sue remarked. She came to the realization she was a lesbian. Initially, Sue found it easy to remain silent about her orientation. Once friends and fellow officers started inquiring about each other's social lives, it became more difficult.

Returning to the motor pool an hour later than expected, a sergeant in Lt. Fulton's signal platoon couriering sensitive communication information, failed to provide an adequate explanation for her delay.

The signal battalion commander, who had stated as one of his command priorities "to root and drive out any gay soldiers in the unit," heard rumors this sergeant was gay. He initiated court-martial proceedings under the guise of "stealing a government vehicle."

Lt. Fulton objected to the severity of the punishment. She proposed a letter of reprimand be given to the sergeant in light of her previous stellar job performance, and recognition as soldier of the quarter and of the year. Challenged openly by Sue's questioning of his decision, the battalion commander relived Lt. Fulton platoon leadership. He subsequently charged her with having an illicit relationship with the sergeant. An investigation ensued immediately.

Soldiers in the unit were questioned about Lt. Fulton's job performance and her sexual orientation. Asked if she was gay, Lt. Fulton replied no.

The investigation and her own lie left a permanent scar on her heart. "No matter how I try to justify that it was an illegal or unethical question to ask, I lied under oath. I traded my integrity for my job. That lie wounded me more than any injustice." Sue reflected.

Eventually vindicated of all charges, Lt. Fulton, selected ahead of two captains, moved to another unit where she successfully commanded a company with more than two hundred soldiers. The completion of the command coincided with the end of her five-year active duty service obligation. Sue resigned her commission knowing she could not continue to serve as a career officer if she had to lie to keep her job.

Sue joined Proctor & Gamble embarking on a career in brand management. Today she is a Product Director at Merck Consumer Health Care living openly with her partner of 15 years.

A call last year forced Sue to re-open the wound left by the earlier investigation and her lie. Asked by another West Point graduate to become the communications director for a newly formed organization of West Point Alumni and others united in supporting the rights of lesbian, gay, bisexual and transgender soldiers to openly serve their country, Sue accepted. Two days after issuing Knights Out's inaugural press release, the Rachel Maddow Show contacted Sue. They wanted to interview Lt. Dan Choi, a West Point Graduate, Iraq war veteran, and Arab linguist now serving in the New York National Guard. On television, Dan Choi came out of the closet and put "Don't Ask, Don't Tell" back on the agenda of the newly inaugurated president.

Knights Out is uniquely qualified to speak to the dishonorable nature of the DADT policy. "The policy flies in the face of what we were taught at West Point. The Cadet Honor Code states that 'A cadet will not lie, cheat, steal, nor tolerate those who do,' but 'Don't Ask, Don't Tell' asks gays and lesbians to deceive those around them every day. Our fundamental touchstone as cadets and officers is Duty, Honor, Country. This policy pits Duty against Honor." Sue explained.

"I didn't tell the truth about myself, but Dan Choi did. For me being part of this movement has been redemptive. I can't take back my own lie, but I can work to change things so no soldier will have to lie about who they are or who they love while serving their country." Sue reflected.

She remains grateful for her West Point education. Though not the career she initially intended, the experience instilled that through words and actions she can make a difference. Sue recounts the words of the cadet prayer, "… never be content with a half-truth when the whole can be won."
If you would like to share your story or that of another veteran women, please contact me.